New products usually aren't perfect at launch. Even if they are perfect, after some time, modification is necessary. This is essential because the customers' needs change over time.
As a starting company, your product needs to correspond with the demand of the client. After all, the goal of your product is to make the life of your customer better.
To keep on selling over time, you need to adapt your product. As a result, feedback from customers, partners and friends is much appreciated. It's a crucial factor in the everlasting process of adjusting the product to the clients' needs.
Taking advantage of feedback is important because
like this, you keep your company and product fresh
you build a relationship with your clients by listening to their feedback
the potential customer is given a reason to buy from you instead of choosing for the competition.
How does Plann3r stay up-to-date?
At Plann3r, we follow a procedure of trial and error before employment. We take into account the feedback we receive(d). We run a three-step process of modification before employment.
Firstly
, we want to get to know the potential problem as good as possible. We take a look at statistics, feedback, test a bit for our own and conclude whether any changes are necessary or not.
We also try to replicate the bugs or problems our customers stumbled upon. Like this, we get better insights.
1. Getting to know the issue 💡
Most of our product updates, new features and improvements originate from the customer.
Their feedback is the most important and most reliable source of information for product updates
.
A client who uses your product daily knows best what should
be added
and what should
be changed
or deleted.
Our main source of customer feedback is them reaching out to us. 
Instead of them needing to contact you, you need to be a step ahead of them.
They may not take the step to contact you. This could lead to an opt-out if they aren't satisfied with your services. The goal is to use feedback to your advantage before the issue becomes a problem.
Be proactive, ask for feedback
Here are few methods for collecting valuable feedback from your customers:
a. Adding a feedback button on your website
It's simple, if your customers are willing to give feedback, but don't have a place to do so, they won't share it.
Give them a tool to share their experiences with your product or services. Make it so they can write their story down, instead of having to answer questions that you chose.
For your own sake, give the feedback field a limited word count. 500 words is plenty.
Give the button a prominent place on your website.
Just
make sure your "BUY" button is bigger. 😉
b. Encouragement for giving feedback
You've
definitely
at least once filled in a form of some sort to get a chance at winning a juicy price.
Maybe
, you were lucky and actually won the price. But, for most of us, that isn't the case.
Yet, it seems that giving some extra encouragement to your customers to fill in your feedback forms is sometimes necessary
. Clients who don't usually help you, may
be heartened
to actually give good feedback if they get something in return.
Give your customers a reward for sharing their feedback. There are many options of how you can do so.
giving a coupon code
providing a free, downloadable e-book
hosting a ticket giveaway lottery 🎰
give a free guide
Make sure you keep it fair and actually give out the promised reward. Else, promoting feedback may end up in bad publicity.
c. Provide 24/7 live chat support
For Plann3r, the live chat
is used
more than the FAQ page.
Customers are lazy. They won't put in too much effort to search for the answer to their problem in the FAQ. They prefer asking their questions to a live chat service. If you do offer one, you may have realised that clients ask a lot of useful questions.
If something isn't clear from the first time for a lot of customers, something needs to
be changed
. When a lot of customers ask the same questions in the live chat, you know what to do next: solve it!
As an extra: after (

hopefully
) solving your client's problem, you can ask them for feedback as well.
If you helped them, they may feel the need to give something back to you. Filling in a small form for feedback is perfect. The questions in these forms can vary.
You could ask questions like
"How did you experience the live chat?"
"What questions would you like to see answered in the FAQ?"
"What could be improved in this service?"
…
You can even ask them for rating your service. This way you can show it off.
That is, if the ratings are good. 😅
d. Call your customers now and then
Customers won't call you unless they're interested to buy more or if they're having problems
.
"Bad" feedback is good to get an idea of what you have solve. Yet, positive feedback is
just
as useful.
Satisfied customers can give you the feedback necessary to improve you product even more
. After all, they are using the product and know it the best. If the loyal customers want an upgrade, you might as well include it in a future update to keep their loyalty.
Scheduling a meeting or a call may be what you need to get the feedback out of them. Use a strict script of questions and let them answer it. Write down the most notable things they say, or record the conversation so you can analyse it later. Make sure you ask whether it's ok for them that you record it though.
Here's a script that we use at Plann3r for some of our calls:
Intro: Hi, my name is "first name + last name", "function, company".

Q1: Do you have a few minutes to give us feedback on our product? 
Q1N: Okay, no problem! 
We can also schedule a meeting or I can send you a mail with a survey
so you can give feedback when you are free.
Q1Y: Thank you!

Q2: So, how do you currently use Plann3r? 
-> listen carefully to useful aspects that the customer talks about.
If they don't talk about their "frustrations", ask Q3. 
If they did, skip to Q4. 

Q3: Great! And what are your frustrations when using our service?
If they don't mention how they solve these frustrations, ask Q4.
If they did, skip Q4.

Q4: How are you solving these frustrations? 
+ Do you have an idea of what Plann3r could do to solve it? (ask if it isn't clear)

Q5: Do you have any more questions you would like to ask me? 

Ending: Thank you for helping us! We will certainly keep your feedback in mind for 
one of our next product updates.
If the customer isn't interested in arranging a meeting for or calling with you, no problem. There are other tools to get the feedback out of them!
e. Email surveys
Filling in a short feedback form via mail may be less of hassle than calling or meeting up with you. Kindly asking your clients for feedback via mail isn't annoying. They can choose not to answer it, but then you at least tried.
A great tool for creating such surveys is Google Forms. It's easy and fast to set-up. The results have many display options.
Need inspiration for the questions you could ask?
Here
are a few popular questions to ask in such surveys.
You can add one of the rewards mentioned earlier in this blog post to persuade them.
f. Use social media to your advantage
It's true, customers are more talkative on social media like Facebook and Twitter. If they aren't pleased with the service, they'll
happily
complain about in on Twitter. As a result, social media is a great source to get feedback from.
But, there is a catch: social media is a two-edged sword. Make sure you handle it with care.
If you notice some bad publicity, persuade the customer who posted it to talk about in private. Don't go in discussion online, it's a vicious cycle.
Put in the effort to actually solve their problem fast and as good as possible. If your service is good, they may even make a new post which could put your company in a better daylight.
See bad feedback on social media as an opportunity to turn it into good publicity. The key is creativity.
Check out our social media accounts by clicking on the logo's below!
One of the most important elements of your website is the functionality of the buying page. It's important to fine-tune the buying process as much as possible. Make it as easy an as enjoyable as possible.
Asking for feedback on how recent customers experienced that process is ideal for this
. Especially if it's a short survey. Let them rate the process. You can also include a small text box for a brief explanation of why they chose the rating that they chose.
Using statistics, hotjars and the feedback, you can tweak the check-out process.
h. Host customer events
Customers are more likely to talk when others around. It can be a good idea to create an event for customers, partners and other interesting people.
Creating a community around your brand is always a good idea.
Organize talk groups for customers with employees as moderators. These talkgroups may bloom to a great source of useful feedback.
The more people involved, the more creativity-power you will have and the better the ideas become
.
2. Using feedback ✌
All right, you finally received some quality feedback, awesome!
But… what now?
A lot of companies ask for feedback, but don't use it. The positive and negative feedback may be a bit overwhelming. But, it's too important to let go of. Take note of what's on your clients' minds.
If a lot of people give the same feedback, you know where to start.
As a start-up, you may not have a lot of employees. You can't hand out the feedback to the department which
is related
to it to use it.
So, secondly, to solve this, Plann3r holds monthly meetings with the staff.
The goal of these meetings is to get to know what problems have risen in "popularity" and to know which issue has to
be solved
first
.
Afterwards, you get to work.
During the same meetings, you try to solve the problem. There are many possibilities of how you can do that.
Brainstorming 🔎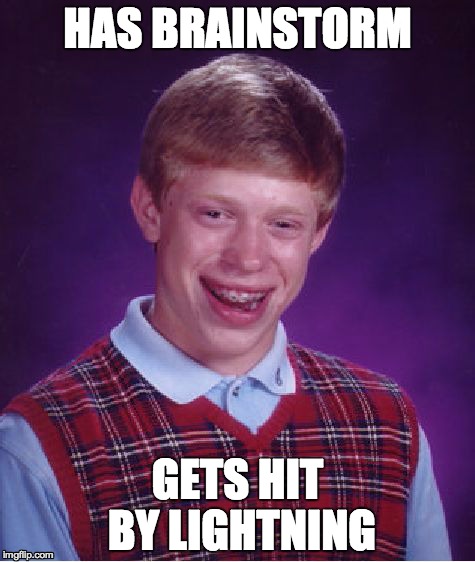 Next: at Plann3r, we start with a brainstorm of 5 minutes. During those 5 minutes, each Plann3r employee writes down their ideas and draws sketches on paper.
Based on the ideas and sketches that
were forged
,
we discuss the elements that we like the most.
After the discussion, we usually take another 5 minutes of brainstorming in which we fine-tune our previous ideas
.
Next, we discuss again what we like the most and add the best ideas to one final sketch. We digitize that sketch and print it out.
3. Problem-solving ✔
Using the digitized version of the final sketch, we ask external people for feedback.
Thirdly, we ask strangers to follow the procedure which we printed out. For example, we ask them how they interpret certain aspects of our prototype solution.
Once we get some useful feedback, we use it as well. We continue asking strangers for feedback until everything runs smoothly. We persist until we receive no more usable feedback after three interviews.
Once we've got a solid solution, we present it to the customers who asked for it. If they have any more useful feedback, we add it as well and continue the trial and error. 
After gaining no more usable feedback from the customer, the product is ready for deploy.
That about sums it up for Plann3r's procedure of launching product updates.
We continuously double-check whether our additions to Plann3r correspond with what the customer wants. If not, we adjust it.
Our main source for product updates is the feedback of users.
Want to read more? Check out our other blog posts!
Do you have any questions about this blog post? Click on the image below! 👇
Our experts will gladly help you!
So, what do you do with feedback? 🤔